כנס קוריאה לעסקים
17 משלחות עסקיות מקוריאה, ובהן נציגי יונדאי, קוריאה טלקום ו-NAVER, מאות משתתפים, חברי קהילת העסקים ואורחים מקוריאה, לקחו חלק גם השנה בכנס קוריאה לעסקים ביוזמת מכון הייצוא הישראלי ו-קבוצת Yonaco. הכנס עסק במגוון האפשרויות לשיתופי פעולה עם הנמר האסיאתי שהפך עם השנים לכלכלה ה-13 בעולם.
אורח הכבוד של הכנס היה ד״ר פאהק הי-ג'יי הטכנולוג הלאומי של קוריאה, בדרגת סגן שר שאף נשא דברים בכנס.
כנס קוריאה לעסקים כלל השנה הרצאות מפי מיטב המומחים בכלכלה ובעסקים עם קוריאה לרבות שגרירים, נספחים מסחריים, חברות ייעוץ וחברות ישראליות הפעילות בקוריאה כמו גם מנהלים של חברות קוריאניות שהגיעו במיוחד לכנס.
בין נושאי הכנס
– מגמות וכיוונים בכלכלה ובעסקים בקוריאה
– באילו תעשיות נמצאים הביקושים לטכנולוגיה ולמוצרים הישראלים
– גיוסי הון וקבלת מענקים ממשלתיים
– הצגת חברות קוריאניות ממגוון תעשיות
– מנהלים ישראלים משתפים מנסיונם בקוריאה
– כלכלת קוריאה בראי הדיפלומטיה
– מינוף מנגנון רכש הגומלין הממלכתי לעסקים בקוריאה
8:00 – 9:00 Gathering and Registration
Host: Mr. Yigal Haccoun, VP, Israel Export Institute
9:00 – 9:45 Greetings & Keynote
Mr. Lior Konitzki, Vice Director General, Head of Technology Industries Division, Export Institute
H.E. Kim Ilsoo, Ambassador of the Republic of Korea to Israel
Mr. Itzik Yona, Chairman, Korea Business Conference
Keynote Speaker
Building Korea's Future Winning Industries
Dr. Pahk Heui Jae, President & National CTO
Korean Ministry of Trade, Industry & Energy
9:45 – 10:40 Session I
The Secrets Behind the Korean Corporate Walls
Mr. Moshe Sharon, Vice President
IMC Group
Your Seoul Secret is Safe with Me – These and Other Lies of International Negotiations
Mrs. Heather Stone, head of the Korean desk
GKH Law
Korean Mobile Gaming Industry
Mr. Lee Sungsoo, CEO
MobileBus Inc
Presentation of The Korean Delegations
10:40- 11:20 Networking Break
11:20 – 12:35 Session II
Making Money from a Korean Wave
Dr. Alon Levkowitz, researcher
Begin-Sadat Center for Strategic Studies
Introduction of KT and It's Future Technology
Mr. Daniel M. Shin , Strategic Investment Dep.
Korea Telecom
Building a Successful Joint R&D Relationship with Koreans
Mr. Daniel Manor , CEO and Co-Founder
Ubiqam
Overview of the Coming Korea-Israel Customs Relief Program
Mr. Aviram Abramowitz , Director Clearance Process
Tax Authority
Panel Discussion: Israeli Executives Operating in Korea
Mr. Moshe Sharon, VP
IMC Group
Mr. Igal Karni, Deputy Director for Marketing & Sales
Elta
Mr. Alon Shlesinger, CEO
ISPIRA
Mr. Itzik Yona, CEO
Yonaco Group
12:35 – 13:05 Networking Break
13:05 – 14:00 Session III
Korean Business from Ambassador Point of View
Mr. Tuvia Israeli, Ambassador to Korea 2010-2013
Ministry of Foreign Affairs
Current & future trends for Israeli companies in Korea
Mr. Ofer Fohrer, Commercial Attaché
Embassy of Israel in Korea
Increasing Your Business in Korea by Leveraging the "Buyback" System
Mr. Gabi Golomb, Director General
The Israeli Industrial Cooperation Authority
Insights Into the Korean Economy and Business Practices
Mr. Itzik Yona, CEO
Yonaco Group
14:00 – 14:45 Networking Lunch
14:45 – 17:45 Personal Business Meetings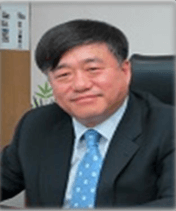 דר' פאהק הי-ג'יי, 
המדען הלאומי של קוריאה, משרד התעשייה והאנרגיה
Dr. Pahk Heui Jae has been the President & National CTO,of the Korean Ministry of Trade, Industry & Energy since April 2013. Between his past positions are Founder & CEO of SNU Precision CO. LTD, Professor in the School of Mechanical and Aerospace Engineering at Seoul National University and at POSTECH, Korea.He won the PAIKNAM and IR52 Jang Young Sil awards in 2013 and was awarded the Grand Award for 100 Innovations for Korea by the National Academy of Engineering of Korea. In 2004 he was awarded the Korean Presidential Decoration for technology innovation.
---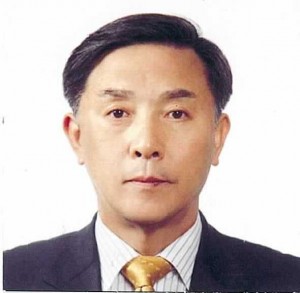 ה.מ. מר קים איל-סו, שגריר קוריאה בישראל
---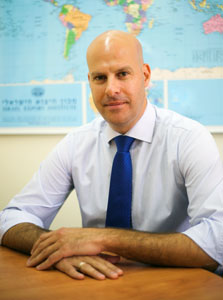 מר ליאור קוניצקי, סמנכ״ל טכנולוגיות, מכון היצוא
---
מר טוביה ישראלי, משרד החוץ, שגריר ישראל בקוריאה לשעבר
---
מר עופר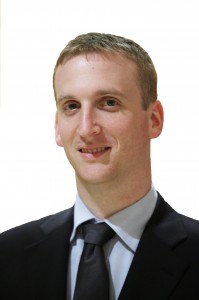 פוהרר, נספח מסחרי בשגרירות ישראל בקוריאה
Ofer Fohrer is the Head of the Economic & Trade Mission at the Israeli Embassy in Korea. He holds this post since October 2010. Prior to his posting to Korea, Ofer served as a cadet at the North America Department of the Foreign Trade Administration at the Ministry of Industry Trade and Labor.
Ofer served as a cadet at the North America Department of the Foreign Trade Administration at the Ministry of Industry Trade and Labor.
Prior to joining the government, Ofer was an Account Manager at the Stock Option Department of the Tamir Fishman investment firm.
Ofer holds a B.A degree in Political Science, and M.A degree in Diplomacy from the Tel-Aviv University.
---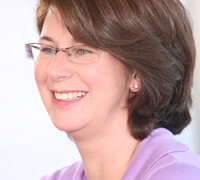 עו״ד הדר סטון, ראש המחלקה הקוריאנית, משרד גרוס, קלינהנדלר, חודק ושות׳ (GKH)
A leading expert on intellectual property transactions, licensing, encryption licenses, and data security, Heather Stone heads the Intellectual Property Group at GKH. Heather's practice focuses on IP based transactions in the Corporate M&A sphere, with an emphasis on representation of emerging growth companies and the representation of investors and venture capital funds involved with such companies.
Heather has advised numerous Israeli based technology and life science companies in their merger and acquisition transactions with some of the largest companies world-wide, such as Boston Scientific, Cisco Systems which acquired three of her clients, Medtronic and Red Hat.
She has advised international acquirers such as Akamai, Kimberly-Clark, and Symantic GENBAND.
Heather heads the Korean desk at GKH which serves Israeli based clients entering and doing business in Korea and Korean based clients doing business in Israel. Heather has lectured in Korea on research and development incentives in Israel and M&A and JV opportunities between Israel and Korea.
Her article "Laws Encouraging Technological Innovation in Israel: Strings Attached", on the R&D Law was recently published in the Korean Legislation Research Institute Journal of Law and Legislation.
According to Chambers Global (2013) "Standout matters from Heather Stone's workload include advising Akamai on its USD286 million acquisition of California-based Cotendo."
---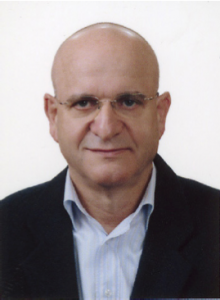 מר משה שרון, סגן נשיא קבוצת IMC
מר משה שרון שימש במשך 12 שנה כנשיא חברת טגוטק – חברת הבת של קבוצת ישקר בקוריאה
Moshe Sharon is a senior executive in ISCAR Group, now owned by Warren Buffett, for the last 32 years.
In the last 12 years, served as the president of TeaguTech, a Korean company owned by ISCAR.
During this period TeaguTech business volume increased to hundreds of millions of dollars and becoming a role model of successful foreign investment in Korea.
Mr. Sharon is a honorary citizen of the city of Daegu and awarded a Korean citizenship for life.
Awarded several medals and certificates of appreciation from the President of Korea for his achievements.
---
מר דניאל שין, מחלקת השקעות אסטרטגיות, Korea Telecom
---
מר יגאל קרני, סמנכ״ל שיווק ומכירות, אלתא
---
מר גבי גולומב, מנכ״ל הרשות לשיתוף פעולה בינלאומיים
Mr. Gabriel Golomb is the Acting Director General of the Industrial Cooperation Authority (ICA), State of Israel, Ministry of Economy.
Educated in Israel, Mr. Golomb holds an MBA with Specialization in International Marketing, from Tel-Aviv University. And a B.Sc in Mechanical Engineering, from the Technion, Haifa, Israel.
As Acting Director General of ICA Mr. Golomb is responsible for Israel's global Industrial Cooperation activities, including initiation, coordination and monitoring industrial and commercial cooperation activities following Government, Government owned companies, public institutes and other State entities procurement, in the civil and defense industries, in USA, Europe and Asia.
---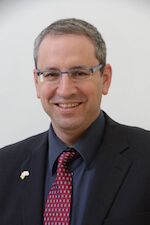 ד״ר אלון לבקוביץ, מומחה בחברה, היסטוריה ופוליטיקה של קוריאה, חוקר במכון מחקר בגין-סאדת׳
Dr. Alon Levkowitz is currently the Asia Program Coordinator at Bar-Ilan University. His PhD dissertation (2005 Hebrew University of Jerusalem) analyzed the defense policies of the United States' allies in Asia: Japan, South Korea and the Philippines. His research includes security and international relations issues in North East Asia. He published articles on Arms control in Asia, Korea – Middle East relations, United Sates forces in Asia and others.
Dr. Levkowitz teaches at Bar-Ilan and the Hebrew University of Jerusalem courses on – the foreign and security policies of Asian nation, International Organizations in Asia and the Korean politics and history.
---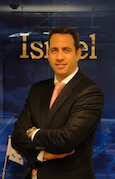 מר אלון שלזינגר, מנכ״ל INSPIRA
---
רו״ח איציק יונה, מנכ״ל קבוצת Yonaco
לאיציק יונה ניסיון של למעלה מעשור בעסקים עם קוריאנים, ניהול מו״מ עם קוריאנים והוצאה לפועל של עסקאות M&A בקוריאה. בעברו חי וניהל בקוריאה חברה של למעלה מ-200 מיליון דולר.
לרו"ח איציק יונה ניסיון רב שנים בעסקים עם קוריאה. התגורר בקוריאה מספר שנים כמנהל של חברת טכנולוגיה קוריאנית. ניהל את אחת מעסקאות ההשקעה הישראליות הגדולות בקוריאה וכיהן כחבר דירקטוריון בחברות ישראליות וקוריאניות. בטרם הקים את קבוצת Yonaco, צבר ניסיון רב כבנקאי השקעות ובפיתוח עסקים כמנהל בכיר בחברות בינלאומיות כגון E&Y ו- Emblaze Group. בעל תואר ראשון בכלכלה וחשבונאות ותואר שני במנהל עסקים מאוניברסיטת תל אביב ומרצה אורח בנושאי עסקים עם קוריאה במוסדות אקדמיים בישראל.
רשימת המשלחות אשר לקחו חלק בפגישות עסקים אישיות במהלך כנס קוריאה לעסקים
KT Corporation
Biggest communication services company in Korea. – מאמר בעברית אודות החברה
KT is looking for all technologies related to KT activities including: telecom, ICT, media, mobile and more.
---
Hyundai Motor – Corporate VC
Investments arm of the automotive giant – מאמר בעברית אודות החברה
---
Naver Corporation
Largest internet company in Korea. – מאמר בעברית אודות החברה
---
Commercial Department – Embassy of Israel
מאמר אודות ביקור הנספח עופר פוהרר
---
KOTRA – Korea Trade Agency
Puts you in contact with the right Korean partners. – מאמר בעברית אודות המשלחת
---
Israeli Industrial Cooperation Authority (רשפ״ת)
---
Yonaco Group – Korea Business Experts
Business development in Korea
---
SeA Mechanics
Mass production of stand and wall bracket for TV.
Die-Casting parts for automobile.
---
NURIBOM
Information Communication, SW, H/W
---
Mobilebus Inc
Launching iOS/android games, smart TV games
---
MicroDigital
Bio Medical Devices, Medical Device Testing Equipment
---
Investment Team, Gyeongsangbuk-do Government
Provincial Government Office
---
Others and Non profit organizations

Korea Testing Laboratory – KTL
Testing Laboratory. Certification and Assesment for Electronics, Medical,IT , Environment, Renewable energy
---
Hanyang University
Industry Cooperation Foundation
Academic- Industrial cooperation (collaboration)
---
Korea Development Institute KDI
Economic policy research
---
The J Com
1. Pharmacy for the new drug discovery using pulse pattern diagnosis.
2. Personalized guidance of food & nutrition.Interested in: Joint R&D for medical image equipment, living body signal, U health, rehabilitation equipment, operation robot & Surgical equipment etc.
תמונות אווירה
[nggallery id=9]
מושב 1
[nggallery id=10]
מושב 2
[nggallery id=11]
מושב 3
[nggallery id=12]
Korea Business Conference 2014
Dr. Pahk Heui Jae: "We are Still Hungry"
H.E. Kim Ilsoo, Ambassdor of Korea to Israel
Mrs. Heather Stone, adv. GHK Law
Mr. Moshe Sharon, VP of IMC
Mr. Lee Sungsoo, CEO of Mobilebus
Mr. Aviram Abramowitz, director Clearance Process at Israeli Tax Authority